Free Express Shipping on Orders above $150.00USD*
$103.50 USD
$138.00 USD
(Save

$34.50 USD

)
$72.00 USD
$96.00 USD
(Save

$24.00 USD

)
$103.50 USD
$138.00 USD
(Save

$34.50 USD

)
$30.00 USD
$40.00 USD
(Save

$10.00 USD

)
$33.75 USD
$45.00 USD
(Save

$11.25 USD

)
$37.50 USD
$50.00 USD
(Save

$12.50 USD

)
$101.25 USD
$135.00 USD
(Save

$33.75 USD

)
$60.00 USD
$80.00 USD
(Save

$20.00 USD

)
$25.50 USD
$34.00 USD
(Save

$8.50 USD

)
$108.75 USD
$145.00 USD
(Save

$36.25 USD

)
$30.00 USD
$40.00 USD
(Save

$10.00 USD

)
$86.25 USD
$115.00 USD
(Save

$28.75 USD

)
$93.75 USD
$125.00 USD
(Save

$31.25 USD

)
$58.50 USD
$78.00 USD
(Save

$19.50 USD

)
$63.75 USD
$85.00 USD
(Save

$21.25 USD

)
$58.50 USD
$78.00 USD
(Save

$19.50 USD

)
$75.00 USD
$100.00 USD
(Save

$25.00 USD

)
$66.00 USD
$88.00 USD
(Save

$22.00 USD

)
$15.00 USD
$20.00 USD
(Save

$5.00 USD

)
$18.00 USD
$24.00 USD
(Save

$6.00 USD

)
Gilded Whispers: India's Timeless Bangles Unveiled
Globally, jewelry holds significant cultural importance, and India stands out as a remarkable example, with centuries of tradition ingrained in every facet of life. In this blog, we embark on a journey through the enchanting world of Polki, Kundan and Gold Bangles, delving into the timeless allure of what we like to call the 'golden touch.' This venture also coincides with the introduction of IndiaTrend, bringing the spirit of Indian jewelry right to your doorstep.
Splendid Artistry of Polki, Kundan and Gold Bangles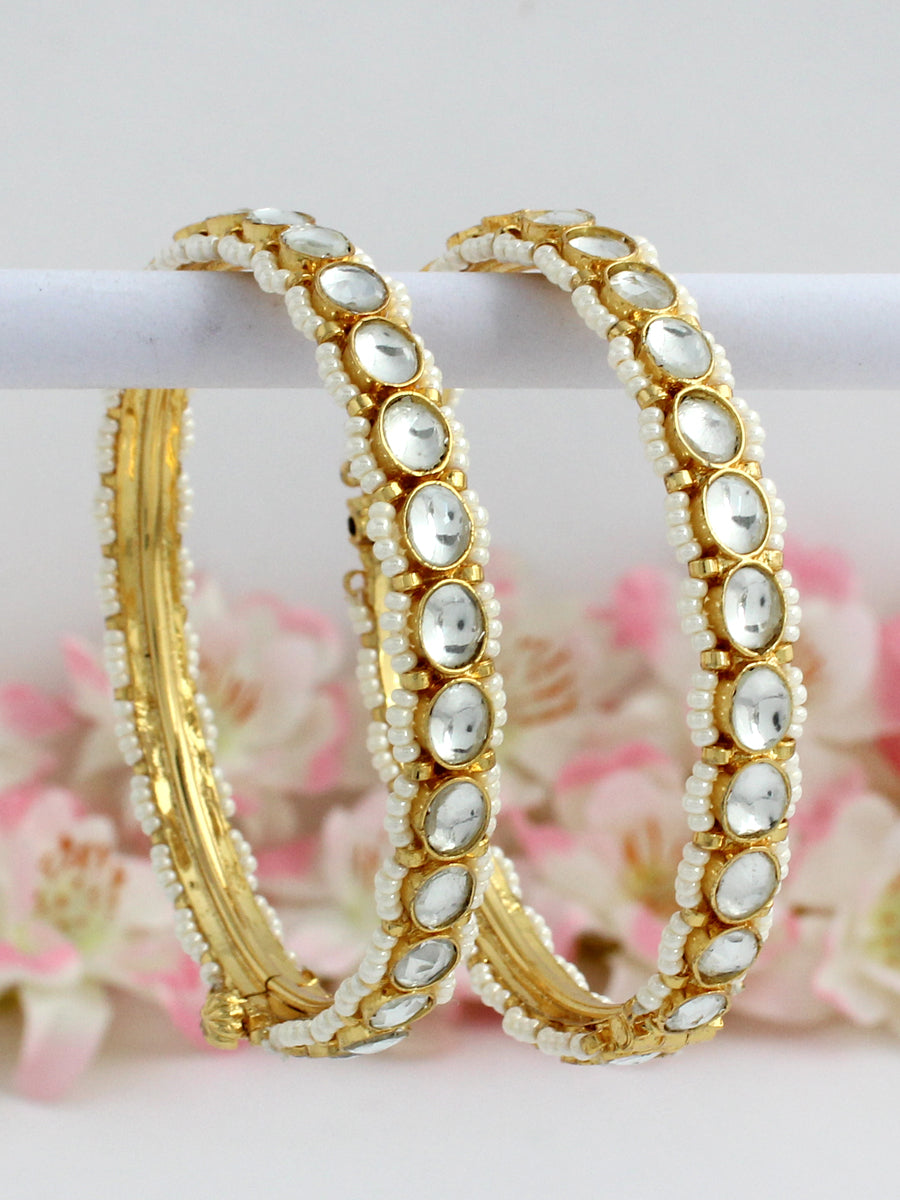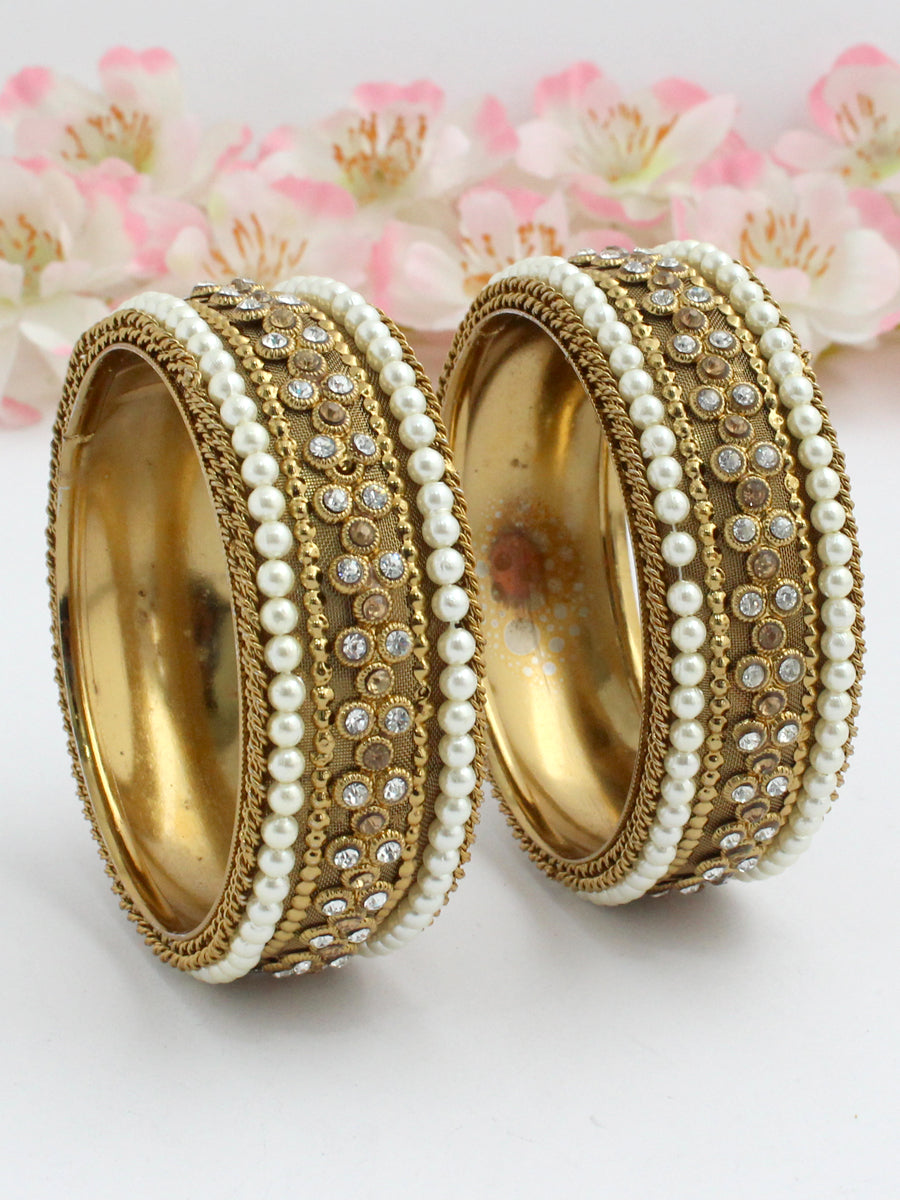 Shine Bright with Polki Bangles
Imagine Indian heritage encapsulated in a single item: Polki Bangles. This exquisite jewelry is crafted with uncut diamonds to preserve the unique beauty of each stone, casting an ethereal sparkle that captivates the eye and touches the soul.
Why Polki Bangles Are a Must-Have:
They bear witness to India's rich jewelry history, passed down through generations.

Suitable for both traditional and modern occasions, whether you're attending a cultural dinner or a wedding.

The use of uncut diamonds in

Polki bangles

adds a special element, showcasing the natural beauty of the stones.
Kundan Bangles: Kundan Craftsmanship at Its Finest
Another gem in India's treasure trove is Kundan bangles. Artisans meticulously set precious and semi-precious stones in beds of gold foil, resulting in a stunning blend of tradition and innovation that is truly delightful to behold.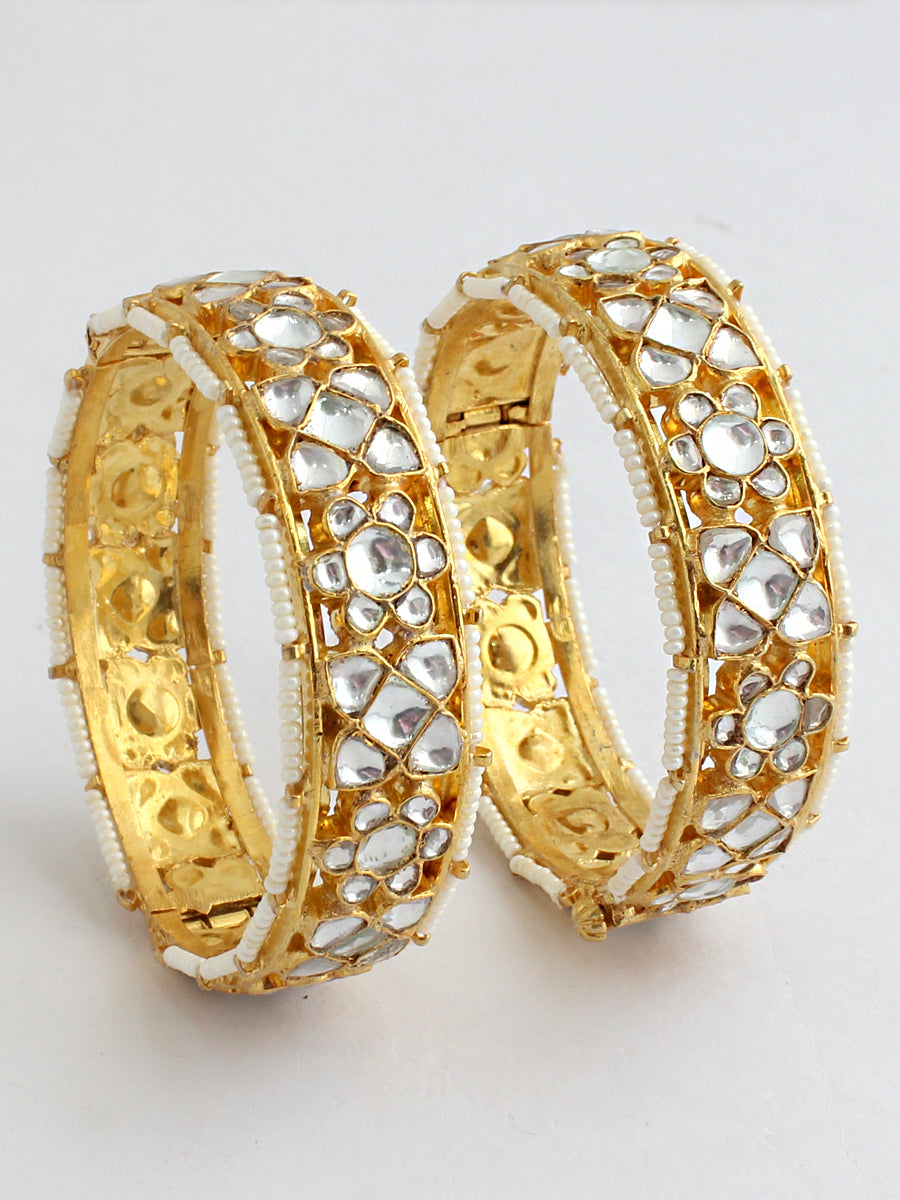 What Makes Kundan Bangles Truly Exceptional?
Kundan Bangles with Meenakari Work are perfect for celebrating life's bright moments and infusing them with vibrant colors through intricate craftsmanship.

These bangles are symbols of luxury and grandeur, often featured in wedding ceremonies and festive occasions.

The fusion of classic and contemporary styles ensures that Kundan bangles remain in vogue.
Bangles in Gold: A Timeless Tradition
For many women, gold bangles signify not just adornment but also culture and faith. They are often gifted to Indian women, symbolizing abundance and the promise of everlasting happiness.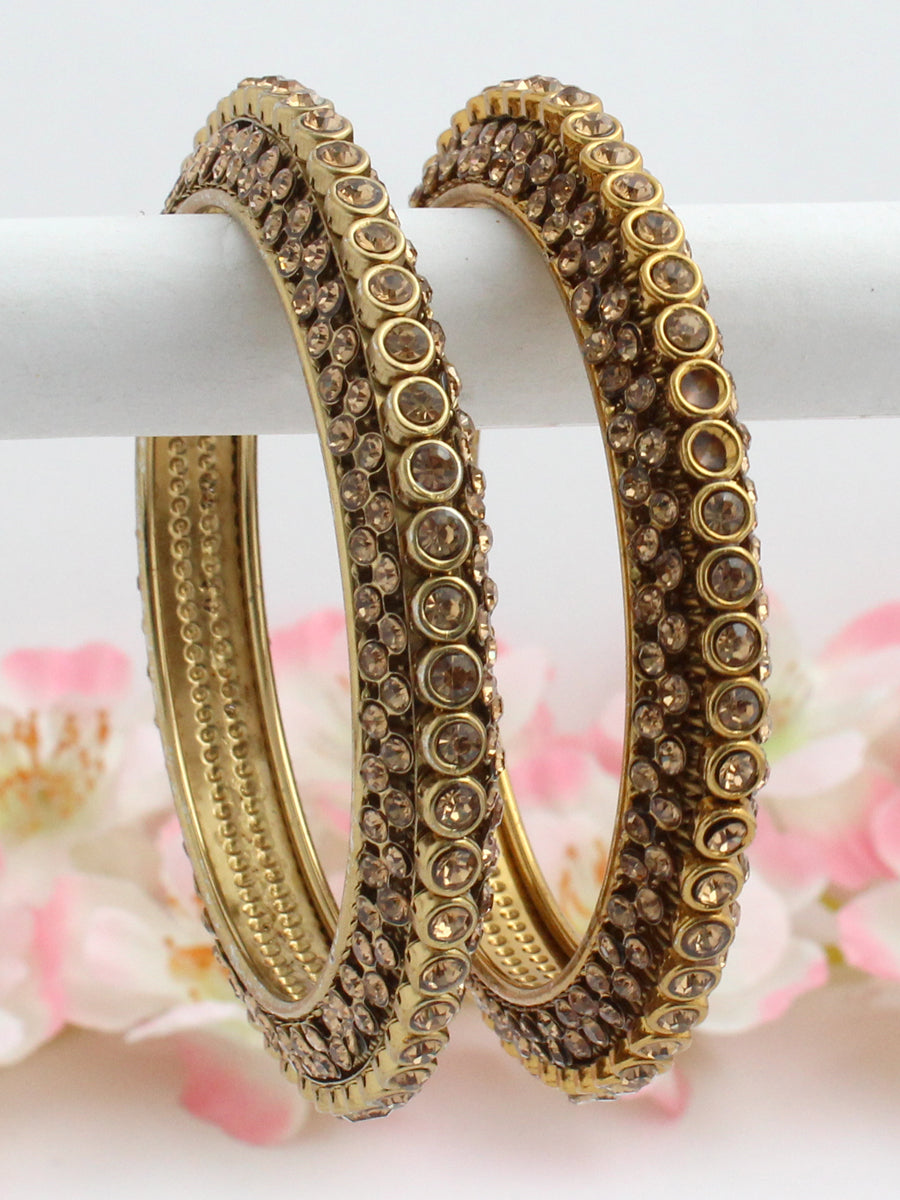 Why Gold Bangles Are Symbols of Tradition:
Gold is revered in Indian culture as pure and auspicious.

Gold bangles from India, with their intricate designs, bear witness to the skill of Indian craftsmen.

They represent the enduring values passed down through generations.
Your Gateway to Indian Elegance
IndiaTrend is dedicated to bringing our exquisite Indian bangles to an international audience. Our collection includes a stunning array of Polki, Kundan, and gold bangles, each embodying the cultural richness of our country. We are not just a brand; we are your gateway to authentic Indian sophistication.
Explore the IndiaTrend Difference:
Our passion for originality and excellence ensures that each jewelry piece has a unique story to tell.

Our range caters to all styles and occasions, whether it's opulent Polki, lively Kundan, or classic gold bangles.

Our designs reflect the authenticity and beauty of Indian jewelry.
Browse Our Dazzling Collection
IndiaTrend is your destination for everything from the regal allure of Polki to the meticulous craftsmanship of Kundan and the timeless charm of gold bangles. Browse through our collection and discover the bangle that resonates with your personality.
Hear from Our Delighted Customers:
Priya enthused, "I adored all of them; they were so beautiful! Particularly, the Polki bangle from

IndiaTrend

Shop exceeded all my expectations in terms of quality. It made me the unquestionable queen of queens!"

Arjun shared, "IndiaTrend Shop made my wedding day unforgettable, and with these exquisite

Kundan Bangles,

I truly felt like royalty."
Welcome, as you embark on a journey to elegance.
Let's now embark on an exploration of the enchanting world of Indian jewelry. Find it here, within our unique brand. Allow us to help you select your favorite bangle—a piece that speaks of heritage, artistry, and beauty.
We are renowned for our quality, traditions, and satisfied customers. Join us in celebrating the art of Indian jewelry. Illuminate your life with the radiance of India's Polki, Kundan, and Gold Bangles at IndiaTrend. Your journey towards timeless charm begins here.
Elevate Your Style. Shop Now, with IndiaTrend! Seize the opportunity to adorn yourself with Polki, Kundan, and gold bangles from India. Make a fashion statement with these classics! Buy now and experience the beauty of Indian jewelry. Your perfect bangle awaits you.